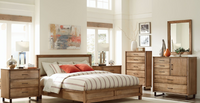 Whether in-home, or online, we're here to help.
Transform your home into a haven of style and comfort with the friendly guidance of our passionate and knowledgeable decorators.
Let's get started
A history built on integrity
In the summer of 1945, Bill and Nora Guerard had a vision: to create a furniture store that would offer the finest quality products and the best customer service in Penticton. They opened Guerard's Fine Furniture on Main St., and soon became a trusted name in the community. Their passion for excellence and their commitment to integrity were passed on to their son Doug, who continued to uphold the family legacy. For over seven decades, Guerard's Fine Furniture has been serving generations of loyal customers with gratitude and pride. Thank you, Bill, Nora, Doug and Jill, for making Guerard's more than just a furniture store, but a part of Penticton's history.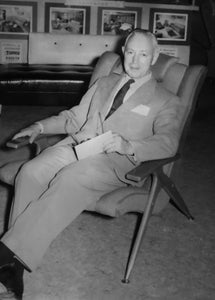 Testimonials
A five star rating is not high enough for the quality of service we received throughout our experience with Guerard's Fine Furniture. The level of customer service, attention to detail, product knowledge and warm friendly service we received was second to none. We never felt like customers, but more like family

Stacee Young
Our experience at Guerard Furniture was over the top. Helen spent so much time with us and we are very pleased with our purchases and input on paint colour. Thank you Helen. The delivery men were polite and knowledgeable about the furniture. Excellent, friendly service - highly recommended.

Ron Ann Wilson
The staff in the store and the delivery truck are great. Thanks to Korey for all her help and excellent service. Love our new furniture from Guerard's. We highly recommend this store.

John Laidlaw
Location
Find Our Store
70 Backstreet Blvd Penticton British Columbia. V2A 1H6
Mon - Sat, 10am - 5:30pm
Sunday, 11am - 4pm